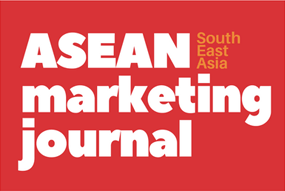 Focus and Scope
ASEAN Marketing Journal (AMJ) is dedicated to exploring, disseminating and discussing the latest issues and developments of marketing, particularly those related or relevant to the advancement of marketing in South East Asia and beyond.
The mission of the editorial board of AMJ is to present the latest thinking and research that tests, extends, and develops management theories or those contributes to marketing practices. Of particular interest are those contributions that share experience and suggest innovative solutions to ongoing or new concerns of those interested marketing issues.
To be published in AMJ, a manuscript must make strong empirical and theoretical contributions and highlight the significance of those contributions to the marketing field. Thus, preference is given to submissions that test, extend, or build strong theoretical frameworks while empirically examining issues with high importance for marketing theory and practice.
Topic of interest: marketing in emerging economies, marketing ethics, consumer welfare, and marketing and public policy.